My 2022 Reading List contains 86 books. Below I've highlighted the 15 that stood out to me for one reason or another. After my "Top 15," I've included a list of all books I read in 2022 with brief commentary. If you want to jump to the list of books with particular star ratings, click on the links below.
2022 Reading List Quick Links
5 Star Books  ♦  4 Star Books  ♦   3 Star Books  ♦  2 Star Books  ♦  1 Star Books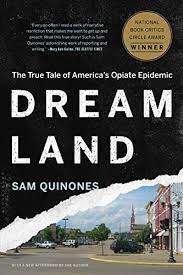 Dreamland: The True Tale of America's Opiate Epidemic
Written by Sam Quinones
Describes the causes and costs of America's opioid epidemic. Riveting, well-researched, and depressing as hell. Read it with Empire of Pain.
Empire of Pain: The Secret History of the Sackler Dynasty
Written by Patrick Radden Keefe
The perfect companion to Dreamland, Empire of Pain chronicles the rise and fall of the Sackler family. Prepare to get mad.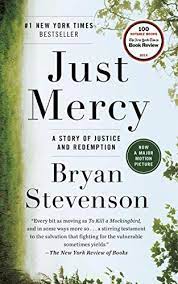 Just Mercy: A Story of Justice and Redemption
Written by Bryan Stevenson
If you think the American justice system is fair, you need to read this book. Chronicles the first case of the Equal Justice Initiative.
The Premonition: A Pandemic Story
Written by Michael Lewis
A fascinating look at some of the people who realized the seriousness of COVID-19 and tried to take action despite multiple obstacles.
The Golden Compass: His Dark Materials, Book 1
Written by Philip Pullman
Listen to this rip-roaring adventure story on audio if you can. It features a full cast and is tremendous! Why have I never read this series until now!!!??
The Snow Child
Written by Eowyn Ivey
Magical realism has never felt so fully realized. Set in 1920s Alaska, this book fully inhabits its time and space in a beautiful way. I felt immersed in this world.
Cult Classic
Written by Sloane Crosley
Weird and full of great writing that tickled my funny bone, the plot is too odd to describe, but I enjoyed the hell out of this book.
Exiles
Written by Jane Harper
Jane Harper is one of my favorite mystery writers. This is her third book featuring investigator Aaron Falk, and it may be my favorite.
The Lincoln Highway
Written by Amor Towles
If you haven't read an Amor Towles book, why are you waiting? Just trust me. This author can write like nobody's business.
Happy Go Lucky
Written by David Sedaris
One of my bucket list items is to see a reading by David Sedaris. Until then, I'll happily devour whatever he wants to release. Love him!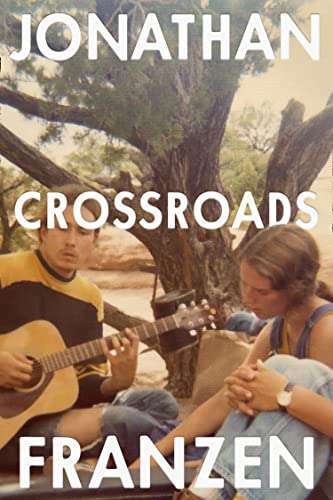 Crossroads
Written by Jonathan Franzen
Interwoven stories of a family in crisis set one night a few days before Christmas in the early 1970s. Wonderfully written.
The Invisible Life of Addie LaRue
Written by V.E. Schwab
In 1714, a young French woman makes a deal to live forever. The catch? Everyone who meets her will forget her. You won't though!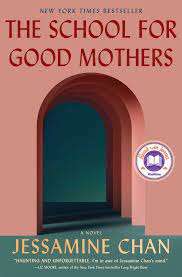 The School for Good Mothers
Written by Jessamine Chan
Although I didn't love this book at first, it stuck with me and raises lots of interesting questions. Would be great for a book club!
Good Neighbors
Written by Sarah Langan
I love books about neighbors having problems with neighbors, but this one was wonderfully weird and creepy in the best possible way.
The Ink Black Heart
Written by Robert Galbraith
The 6th Cormoran Strike novel, this series never disappoints. If you don't know, Robert Galbraith is a pen name for J.K. Rowling.
5 Star Books on My 2022 Reading List
Just Mercy by Bryan Stevenson
Dream Land by Sam Quinones
The Invisible Life of Addie LaRue by V.E. Schwab
Crossroads by Jonathan Franzen
The Lincoln Highway by Amor Towles
Happy Go Lucky by David Sedaris
The Golden Compass (His Dark Materials #1) by Philip Pullman
Empire of Pain: The Secret History of the Sackler Dynasty by Patrick Radden Keefe
Exiles by Jane Harper
Into Thin Air by Jon Krakauer
A reread for me but as brilliant and exciting as ever. I didn't add it to my "Best of 2022" list because it was a reread of a book I've read three times already. I read this with my book club.
4 Star Books on My 2022 Reading List
Destiny of the Republic: A Tale of Madness, Medicine, and Murder of the President by Candice Millard
This is a book (like Crying in H Mart below) that I initially gave three stars to. However, I kept finding myself telling people about things I learned in the book. It also inspired me to learn more about history so that deserves an extra star, doesn't it? It almost made my best book of the year list!
Crying In H Mart by Michelle Zauner
To be 100% honest, my rating for this book is probably three stars, but I was inspired to check out the author's band (Japanese Breakfast) and really really liked the sound so I bumped it up a star.
Want to hear a song by Japanese Breakfast? Here is the video for one of my favorites.
The Snow Child by Eowyn Ivey
Made my best of 2022 list. Just gorgeously written and full of wonder.
The Ink Black Heart by Robert Galbraith
Made my best of 2022 list. This book is over 1,000 pages and I read it in 2 days.
The Ferryman by Justin Cronin
A really fun and satisfying sci-fi read. I got an ARC from NetGalley. The book will not be released until May 2, 2023. If this is your genre, be sure to check it out.
Upheaval: Turning Points for Nations in Crisis by Jared Diamond
As I compile this list, I am still reading this book, but I'm really getting a lot out of it so I'm giving it four stars. Looks at relatively recent upheavals in countries such as Finland, Japan, Chile, Indonesia, Germany, and Australia and looks at what is going on with the United States right now. Really interesting and helped to fulfill my pledge to better educate myself about history.
Excuse Me While I Disappear: Tales of Midlife Mayhem by Laurie Notaro
This is a book about women at a "certain time of life" (i.e., the time of life that I am in) and it made me giggle more than once.
Tomorrow, and Tomorrow, and Tomorrow by Gabrielle Zevin
This book actually pairs well with another book I read this year (Blood Sweat, and Pixels – see below). I loved this author's previous book (The Storied Life of A.J. Fikry) and liked this one too (though slightly less).
Blood, Sweat, and Pixels by Jason Schreier
This book almost made my "best of" list. A really interesting look at what goes into creating and designing video games.
The Anthropocene Reviewed by John Green
A quirky little book where the author rates various things from our modern age. Introduced me to the term "Anthropocene," which keeps popping up for me.
The Boys: A Memoir of Hollywood and Family by Ron Howard
This was a book club read and one I would not have read on my own. However, I was surprised at how much I enjoyed it.
The Comfort Book by Matt Haig
A bit of a mish-mash designed to help people cope with depression from an author who has first-hand experience. Not a memoir or a straightforward narrative but a collection of things to remember in times of need.
We Are All The Same in the Dark by Julia Heaberlin
This was a new author for me. I thought this thriller was good so I read another by her later in the year.
Something to Hide by Elizabeth George
This is the 21st entry in the Inspector Lynley series. Always good!! If you decide to read the series, it is important to start at the beginning as there is excellent character development and an ongoing storyline to follow.
The Premonition by Michael Lewis
Made my best books of 2022 list. Really fascinating look at how various people at "lower" levels of authority tried to deal with COVID-19.
If It Bleeds by Stephen King
Four novellas by King. One of them kept coming back to me when I read King's Fairy Tale later in the year.
Rock, Paper, Scissors by Alice Feeney
I kept seeing this book mentioned everywhere for a period of time so felt I had to read it. It pretty much lived up to the hype.
One Plus One by Jojo Moyes
I'm a sucker for any Jojo Moyes book. It was lovely, as always. Listened to it on audio. Was very well done.
Vacationland: True Stories from Painful Beaches by John Hodgman
Very enjoyable and fun to read … if you like Jon Hodgman's sense of humor (which I do). Weirdly, this is one of two books I read this year named Vacationland. (This one was better.)
Sometimes I Lie by Alice Feeney
I wanted to try another Feeney book after Rock, Paper, Scissors. It wasn't as good but was still a fun read.
Americana: Dispatches from a New Frontier by Hampton Sides
This is one of my favorite types of books. A journalist travels across the country and peers into various subcultures across America. I find these glimpses into different ways of life fascinating.
The Handmaid's Tale by Margaret Atwood
This was a reread for me, and I'd forgotten lots of the details. My book club read this right when they were announcing that Roe v Wade was being overturned, and it felt more relevant than ever.
Meditation for Fidgety Skeptics by Dan Harris
The title says it all. Very well done and briefly inspired me to meditate. (The practice did not stick … yet.)
Book Lovers by Emily Henry
When I want a light romance, this author is now my go-to.
Good Neighbors by Sarah Langan
This made my "Best of 2022 list." Delightfully weird and creepy. I had a massive sense of doom and dread while reading.
This Time Tomorrow by Emma Straub
I am a sucker for time travel books so I had to read this one. A much quieter and less adventurous time travel book than most but still worthwhile.
Reckless Girls by Rachel Hawkins
Hawkins writes pretty decent thrillers/mysteries and really mixes things up from book to book.
The Collective by Alison Gaylin
A better than average thriller with a great premise.
The School for Good Mothers by Jessamine Chan
Made my Best of 2022 list. If you have a book club, this will get you talking.
The Villa by Rachel Hawkins
As I said earlier, I enjoy Hawkins's books so I jumped at the chance to read an ARC from NetGalley. Releases January 3, 2023.
Nomadland by Jessica Bruder
I wanted to read this after the movie won Best Picture a few years ago. A fascinating look at the lives of transient older Americans. Our country is really failing our elders. Started watching the movie afterward and was delighted to see some of the people in the book make an appearance in the movie.
Tell the Wolves I'm Home by Carol Rifka Brunt
This book was rightfully nominated for the Best Fiction Book of 2012 on Goodreads. A coming-of-age novel set in 1987 during the AIDS epidemic that follows the relationship between 14-year-old June and her uncle Finn and the reverberations after his death.
The Latecomer by Jean Korelitz Hanff
This is the third (and best) of the three books I read by this author this year.
The Best American Magazine Writing 2022 edited by Sid Holt
I'm a sucker for collections of essays on a wide variety of topics. This brought together articles on topics ranging from the James Webb Space Telescope to problems with the guardianship industry to the fall of Kabul to Jake Paul's boxing career. My favorite article was by Ann Patchett.
3 Star Books on My 2022 Reading List
My Name Is Lucy Barton  and Anything Is Possible by Elizabeth Strout
I read these books because I kept seeing this series being praised all over the place. The writing is great, and Strout creates "lived-in" characters. However,  I was expecting more traditional novels, and these books are closer to interwoven stories. Perhaps my enjoyment was hampered by not being prepared for the structure. I think you might need to read this series in a row to keep all the characters in your head and get the most out of it.
Our Missing Hearts by Celeste Ng
A book I WANTED to like more than I did. I think I liked the ideas in the book more than how it was written. I wanted more about The Crisis and PACT.
Fairy Tale by Stephen King
Wanted to like it more than I did. The beginning was great, but then I kind of checked out. If you've not read King before, don't start here.
The Plot by Jean Hanff Korelitz
Good but not great. I figured out the "mystery" and I never do that!
Ugly Love by Colleen Hoover
Whatever you think of her dominance on the best-seller list, her books are insanely readable.
Black-Eyed Susans by Julia Heaberlin
This was the second mystery by this author I read this year so I guess I liked her writing/plotting.
The Soulmate Equation and My Favorite Half-Night Stand by Christina Lauren
Guilty pleasure reads for when I want something light and fun. The "author" is two friends who write fun, light romances together.
How Lucky by Will Leitch
OK thriller with a good sense of place and an amateur detective with special needs sets this one apart from other run-of-the-mill thrillers. Pairs well with The Maid by Nita Prose.
The Maid by Nita Prose
OK mystery with another memorable amateur detective. Would be a good pair with How Lucky.
Kindred by Octavia Butler
I loved the idea of this book, but I listened to it on audio and it just didn't flow for me. Curious to watch the miniseries coming out.
Things My Son Needs To Know About The World by Fredrik Backman
Several people in my book club LOVE this author, and I just don't get why. This was my favorite of all his books I've read so far.
Home Truths by Tina Seskis
I think I got this for free from Amazon but couldn't remember any details. I went back to refresh my memory and still can't really remember the book.
The Last Thing He Told Me by Laura Dave
This was another of those books I kept seeing everywhere so I tried it and just found it OK.
Our Country Friends by Gary Shteyngart
Another book I read because it was on a lot of "Best of 2021 lists." I liked it, but I didn't love it.
Beautiful World, Where Are You by Sally Rooney
This book got a lot of hype so I tried it. Wasn't a big fan.
His and Hers by Alice Feeney
Another one by Alice Feeney. (My fourth this year I think). It was OK, but I didn't enjoy it as much as the first one I read (Rock, Paper, Scissors).
The Night Shift by Alex Finlay
A thriller we read for book club. A decent, serviceable thriller but nothing spectacular.
The Overnight Guest by Heather Gudenkauf
Another thriller. I gave it three stars on Goodreads. Barely remember the details.
Crazy Rich Asians by Kevin Kwan
I wanted to see how the book compared to the movie, which I saw first. I think I actually preferred the movie.
Upgrade by Blake Crouch
I was fully anticipating this being one of my favorite books of the year, but I was super disappointed. After the genius and amazingness of Dark Matter and Recursion, this one let me down. I knew it had to happen one day, but I will still preorder all  Blake Crouch books regardless.
Malibu Rising and Carrie Soto Is Back by Taylor Jenkins Reid
I don't know how Reid does it, but she writes easy-to-read books set in various places and times like no one's business. I think Carrie Soto might have been ranked higher had I been into tennis more. How does Reid write all these books so quickly and set them in such different times and places? Plus I love how she references characters from her own books!
Vacationland by Meg Mitchell Moore
Fine while reading it but I almost instantly forget what happened afterward.
Stay Awake by Megan Goldin
A serviceable thriller.
The House Across the Lake by Riley Sager
I don't know why I read so many thrillers when so many of them disappoint me. Probably because they're easy reading and entertaining to read between heavier fare. This one was just OK. I wasn't prepared for the supernatural aspects.
The Lies I Tell by Julie Clark
An OK and very readable thriller.
The IT Girl by Ruth Ware
Jeez … just read the review above. Another decent but ultimately forgettable thriller.
The Measure by Nikki Erlick
One of those books where the premise is awesome, but I felt disappointed by the execution.
Daisy Darker by Alice Feeney
I was on the fence about giving this one two stars because it bordered on being annoying. Ultimately, I settled on three for it being a tribute to Agatha Christie and going in a different direction. The worst of the four Alice Feeney books I read this year.
No One Is Talking About This by Patricia Lockwood
I read this because I saw it on a bunch of "Best of 2021" lists. I'm not sure why. I didn't care for it. I hated how it was written, but I think that is part of the appeal for some people.
The Idiot by Elif Batuman
I was up against a deadline to return this book to the library and decided that since I was struggling with it, I should probably give up and just return it. The book had good moments, but I just couldn't get into it.
If You Were Here by Alafair Burke
A sub-par thriller. There are better.
The Sanatorium by Sarah Pearse
Sub-par thriller bordering on ridiculous.
The Paris Apartment by Lucy Foley
I really liked Foley's The Guest List but I really didn't like this one at all.
Britt-Marie Was Here by Fredrik Backman
Another attempt to enjoy a Backman book. Still didn't do it for me. I think the way he tells stories annoys me.
Conversations With Friends by Sally Rooney
Another attempt to see if this much-buzzed-about author is for me. She's not.
You Should Have Known by Jean Korelitz Hanff
This was made into a TV series called "The Undoing" that everyone was raving about some time ago so I decided to try the book. Really really unsatisfying, and I began to intensely dislike the main character. Maybe I should just watch the TV series instead.
Call Me By Your Name by Andre Aciman
Really did not like this book AT ALL. And I'm the one who nominated it for book club! I don't understand the glowing 5 star reviews.
Anthem by Noah Hawley
Ugh. Hated it. Didn't finish ON PURPOSE! (And I almost never do that.)